A Python stirred things up in its Mangalore campus recently.. not really the language "Python".. but the reptile!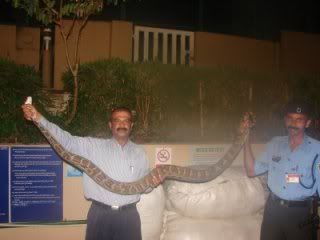 You can see the rest of the pics here.

Get Drishtikone Updates

in your inbox
Subscribe to Drishtikone updates and get interesting stuff and updates to your email inbox.
Thank you for subscribing.
Something went wrong.