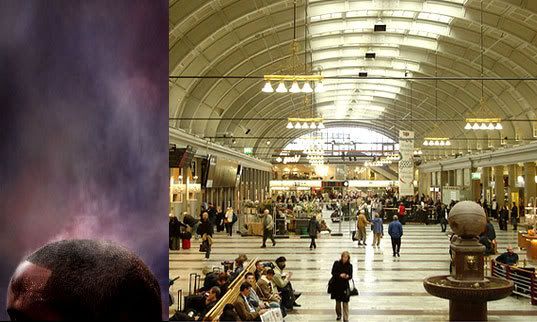 With energy becoming such an issue in the world, everyone is looking for renewable energy which is consistent with nature. With the population rising so much any source of energy seems small. But what if the people itself are the source? Body Heat!
Body Heat can be a great source! You dont believe it? Yeah, and you think how much of heat could be generated by one's body? Good question. Make a guess. Enough to toast a bread? A house? A building?
Well, the Stockholm Central Station which is the largest train station in the country and in the Nordic region with around 250,000 persons passing through it every day is preparing to use the body heat of all these 250k visitors to heat the station, buildings, hotel and the retail section.
How does it work? quite simply, the heat generated will warm up water running through pipes which will be installed in the station. The water will be pumped to the new building and used to heat the spaces inside.
They are not the only ones! Even Prof Arun Majumdar is working on this kind of idea using nanowires. Using his technique –
a person anywhere in the world would be able to use a simple power-jacket utilising his body heat to stay warm. The same body heat could even be used to recharge a cell phone.
Ok, lets look at some numbers now.. how much are we worth:
According to the Center for Space Power and Advanced Electronics, a NASA commercial center in Alabama, the human body is on average 15% fat, capable of producing 11,000 watt hours.